The title isn't really what B.R.A.W.L stands for. B.R.A.W.L is a debate that we did in my English in an original way over the book All Quiet on the Western Front, By Erich Maria Remarque where we form groups of four and we have ten questions to answer together. After that the teacher chooses one question and two groups (each formed of two people of the original four) go up and debate on that topic against each other. We had two rounds, this was for the first round The second round was the same except with a different set of ten questions and something new that was added, three buzzers that the other groups can use if they want to add something on what the other two groups said or argue against them. It was really interesting although I didn't use the buzzers. I wish I did.
I learned from the B.R.A.W.L was more of a discussion than learning in my opinion because we already learned stuff and we applied what we learned in the B.R.A.W.L, it wasn't meant to teach us a lot maybe we got a fact from here or there but personally I believe that the main purpose of the whole debate was to be able to apply what we learned in an academic way where we can combine more than one fact into an idea of our creation. My group worked a lot on finding outside sources and we discussed every question together. We agreed on everything together and Katrina, one of my partners had a lot of videos as sources for the second B.R.A.W.L because she really likes music and other than that we all tried to link the questions to as much real life examples and logic solutions to situations as possible so that we can back up our opinions on each question with real evidence. We didn't really take pictures of the first B.R.A.W.L the one in which I went because we didn't have an account set so yeah that is why we have a picture of the music video my group was showing during the second B.R.A.W.L.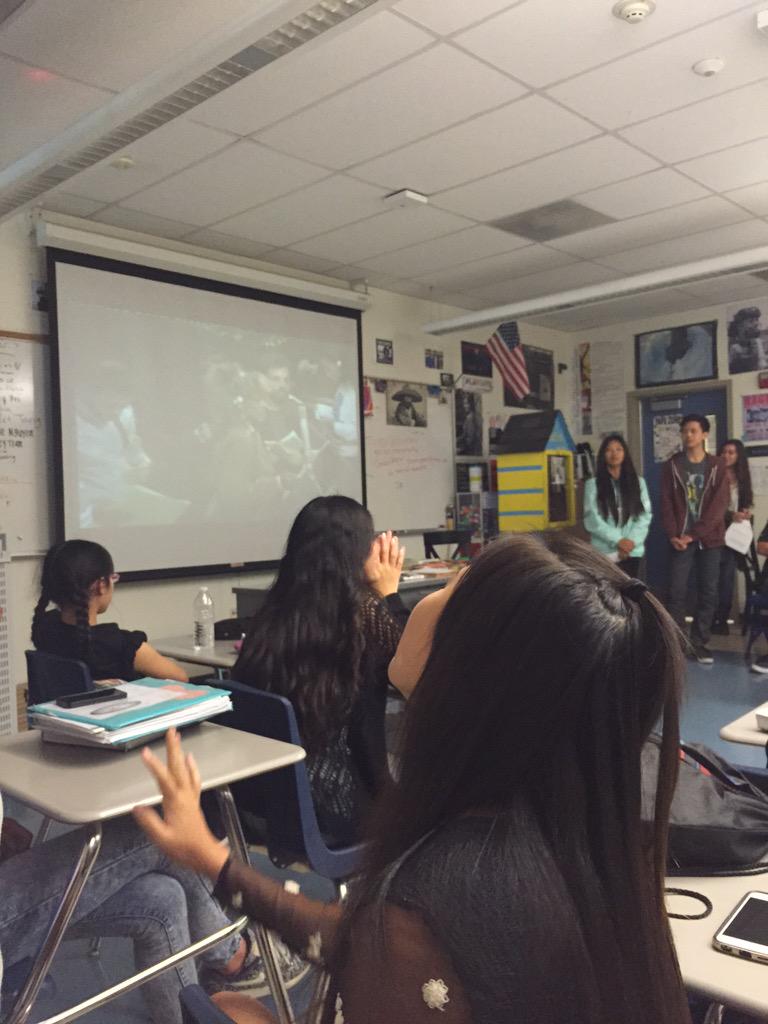 I did as much as I could, I added a lot of real life examples that we actually included in our scripts for each question. My famous line that I was supposed to say in the first B.R.A.W.L "Ceci n'est pas une pipe" since I speak French I didn't get to say because we got a different question. I was so prepared to say it so that is why I wish we were able to choose our own questions as all the questions are on the same difficulty level anyways. I contributed with most of thinking in the first B.R.A.W.L and for the second B.R.A.W.L we divided up the questions where we answered four questions in class and it took my share by answering two questions at home. I took notes of our plan and also when other people presented as well. I don't really like to talk about myself a lot in group projects to be honest but I really enjoyed the experience even though my B.R.A.W.L was bad because I only thought we had to go back and forth twice and not beyond that but I had a lot of stuff to say. The second B.R.A.W.L's technique was better but the first one's questions were better.